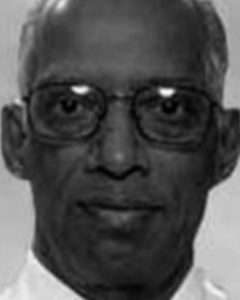 Dr. Subramanian
Dr. Valavanur A. Subramanian is the Chairman of the Department of Cardiothoracic Surgery at Lenox Hill Hospital in Manhattan. He has been listed among the best cardiothoracic surgeons in New York City by New York magazine for the last 15 years.
Dr. Subramanian is a much demanded speaker and visiting professor, and has participated in over 150 medical conferences from the Philippines to Europe and India. His innovative research made him one of the pioneers in minimally invasive and robotic cardiac surgery. He has authored and published over 150 abstracts, articles, and book chapters.
Dr. Subramanian is the founder and past President of the International Society for Minimally Invasive Cardithoracic Surgery (ISMICS) and served as President of The Lillehei Surgical Society in 2002-2003. He has served on the Editorial Boards of such well known publications as Current Surgery, Current Cardiology Reports, The American Journal of Geriatric Cardiology and has reviewed manuscripts for The European Journal of Cardiothoracic Surgery, Journal of Thoracic and Cardiovascular Surgery, and The Annals of Thoracic Surgery.
Dr. Subramanian was born in Cuddalore, and completed his education at the Christian College and the Stanley Medical College, both at the University of Madras. For his postgraduate training, Dr. Subramanian interned at Stanley Hospital, University of Madras and then became a senior house surgeon there. Later he went to the U.S. as a surgical intern at the University of Minnesota, and by 1964 he was a surgical resident there. When his mentor and the father of cardiac surgery, Dr. C. Walton Lillehei moved to Cornell Medical Center as Chairman of Surgery, he asked Dr. Subramanian to come with him. In 1969 Dr. Subramanian became chief resident in General Surgery at the New York Hospital Cornell Medical Center, and in 1971 he became chief resident in Thoracic and Cardiovascular Surgery there. By 1972 he became a fellow in Cardiovascular Surgery at St. Luke's Hospital in Milwaukee. Dr. Subramanian has dedicated a great part of his career to groundbreaking medical research and is a co-developer of the first disposable practical clinical membrane oxygenator (Lande-Edwards) in cardiac surgery, and also of the totally implantable total and partial circulatory support system (the Bladder Booster Pump). He also developed and introduced the first percutaneous intraaortic balloon pump and did experimental and clinical research in cardiogenic shock and acute myocardial infarction.
Cardiothoracic Surgery Department of Lenox Hill Hospital under Dr. Subramanian's guidance has participated in numerous national and international clinical trials including Clinical Investigation of the Medtronic Freestyle Aortic Root Bioprosthesis (stentless porcine valve) and randomized trial of emergency PTCA and CABG surgery in the treatment of cardiogenic shock. Dr. Subramanian's contributions to cardiovascular surgery earned him many awards and honors: L.H. Pedersen Memorial Award from Flushing Hospital Medical Center, Dedication of Service Award from New York Hospital – Cornell Medical Center, Award for Outstanding Achievements in Surgery and Excelsior Award from The Association of Indians in America, Recognition of Distinguished Contributions to Field of Cardio-thoracic Surgery from Society of Indian Academics, Distinction in Community Service in Health and Medicine Award, presented by Mayor Rudolph Giuliani, and many others. In 2000 he was made Honorary Fellow of the Indian Association of Cardiovascular and Thoracic Surgeons.
In spite of the endless demands on his time, Dr. Subramanian is a family man and lives with his wife Myrna on the Upper East Side in Manhattan. They have three grown up children, all accomplished professionals in their fields. Throughout his career, Dr. Subramanian has actively supported many charitable organizations including the Queens Child Guidance Center in New York, and Children's Hope India. He is actively involved in the Center for International Health and Cooperation, whose goal is to promote healing and peace in troubled areas by utilizing the complementary skills of experienced diplomats and physicians.